Want to Give Your Home Some LOVE?
The last couple of years we have all spent a lot more time in our homes. As a result, many of us have had to reinvent our indoor living space. Here are 5 popular home interior trends for 2022: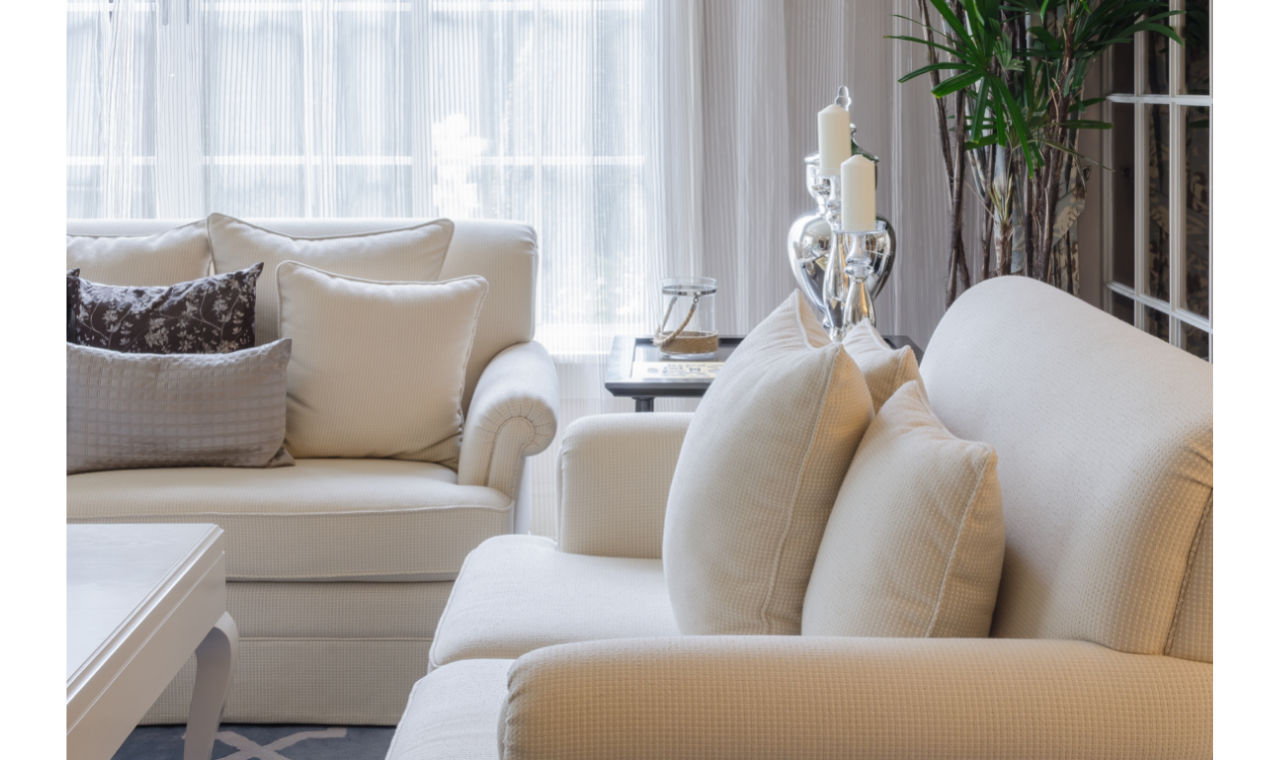 1. Inspired by Nature - Warmth, welcoming and cozy are becoming more popular. Spending time inside has encouraged us to bring the outside in. Earthy colors, thick shag rugs, natural surfaces (stone, terracotta, travertine) sprinkled throughout with beautiful green indoor plants, inviting to the eyes and calming to the soul.

2. Versatile - Multipurpose spaces are required. How many of us have a room that acts a living room for tv and family time, an office for working, a dining room, a library and of course the kids play room. Consider designating different areas of the room for different activities. Add clear dividers, created with furniture transition(s) and set up. Get a few furniture pieces that double as hidden storage areas. Reduce the clutter.

3. Lighting - Lighting is so important and can completely change the look of a room. Maybe a large pendant style light or art piece, with other lighting meant to be functional and energy efficient. Lighting should be well thought out, under cabinets, in different stations within each room, keeping in mind the task or activity in each area. Ambient lighting, led lighting, task lighting, etc.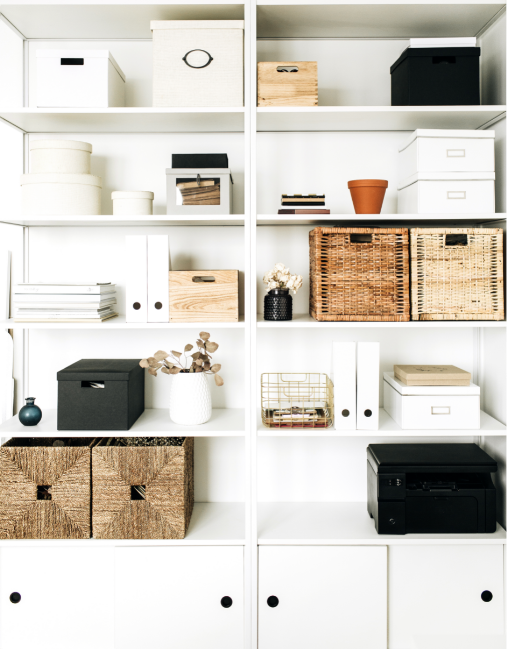 4. Minimize the Clutter - Perhaps the most important of all. Clean, organize and declutter every part of your home creating a clean space which enhances the ability to focus, reduces anxiety and help to deter procrastination. Clutter can literally affect your mental and physical health. According to WebMD's, Mental Health Benefits of Decluttering, "decluttering improves your focus, self-esteem, relationships, and lowers your risk of asthma and other respiratory issues by reducing dust, mold, and other allergens in your home." The more stuff you have, the more stress you may experience. A cluttered space may be linked to depression or anxiety - remember there is only so much your mind can manage. Clutter has been linked to sleep loss and weight gain as well. Decluttering may improve your lifestyle and overall well being.
Maintaining a clean and organized home can help you feel like you are in control of your life. Surface clean your home on a regular basis. Put things away, vacuum and mop floors, dust furniture, wipe down surfaces, etc. and do a deeper quality clean on a regular schedule (weekly, monthly) and don't forget the annual or semi-annual "spring cleaning" which may include windows, wiping down walls and baseboards, clean out cupboards, draws, microwaves, ovens and fridges.
5. Professional Cleaning of Floors and Hard Surfaces - Additionally, don't forget to schedule an appointment with Zerorez® New Mexico to have your carpets, hard surfaces, upholstery, rugs, tile & grout, etc. professionally cleaned. Deep cleaning your floors and hard surfaces will remove dust and allergens that accumulate in your carpet fibers and on your tile & grout. Having your floors and hard surfaces cleaned, may be immediately evident visually, but it will also be evident with the reduction of smells, dust flying, the feel of your soft carpet and upholstery, and the removal of sticky residue on your tile. Professionally cleaning greatly reduces the time and energy needed to maintain the clean. Call Zerorez Carpet Cleaning in New Mexico at (505) 585-5053 or schedule online today.