What is that...SMELL?
Did you know that your home has a signature scent? Every home has a mix of odors that come from the people who live in it, what you cook, wear, how often you clean, etc. These odors all come together, combining to make their own unique scent. You may not recognize the smell because you have gotten used to it. However, what about your family and friends who visit your home? They inhale your signature scent the second they step foot into your home. Every home's scent is different. Some signature scents may smell good while others are just... awful. So what can you do to make sure that your home's scent is a good one?
What's Trapped in Your Carpet?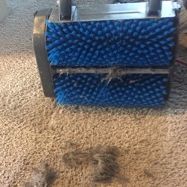 Carpet, rugs, and upholstery act as filters in your home, trapping dust, dirt, grime, hair and unpleasant odors. It is important to remember that they can become a breeding ground for bacteria, germs, and dust mites if they are not professionally cleaned and removed. You may begin to notice that your home smells muggy, dusty or dirty instead of fresh, clean and welcoming. (Did we say dust mites? Yep and Gross!) This may give some pause when choosing a flooring for their home.
There are many great reasons to have carpet and love the carpet you have, in your home and office. Carpet gives a room a warmth. Carpet acts as a sound barrier. Carpet may prevent falls or reduce the possibility of getting hurt. Also, believe it or not, carpet may actually be "good for your health". How is that possible when we know carpet holds dirt, dust, grime and...dust mites?
Carpet acts as a filter capturing the dust, dander, hair and germs that fall down onto the carpet, keeping allergens out of the air thereby improving indoor air quality.
So what can we do to keep our carpeting looking and smelling great? Carpet manufacturers as well as the Carpet Rug Institute (CRI) have indicated that consistent vacuuming is the most important task you can do to extend the life of your carpet. Carpet holds all the nasty debris (discussed earlier), until a large majority of it is removed with vacuuming. Regular vacuuming removes much of the dust, dander, hair, germs, etc. reducing the debris that can permanently damage your carpet fibers. Carpet fibers become damaged when dirt is rubbed back and forth, similar to sand paper. Damaged carpet fibers are evident with a change in color, look and feel and the damage is irreversible. Constant and consistent vacuuming will keep your carpet looking amazing!
In addition to consistent vacuuming, it is important that your carpet be professionally cleaned every 12-18months (sooner if activity warrants). Professional carpet cleaning removes deeply embedded dirt and grime keeping your home and carpets clean, healthy and beautiful for years to come.
The key to a home smelling fresh and clean begins with our Zerorez® carpet cleaning process. What exactly is the Zerorez cleaning process and how does it work?

ZrLifter® with Counter-Rotating Brushes
The first step in our process uses the ZrLifter whose counter-rotating brushes lift deeply embedded hair, dirt, and other particles from your carpet. The use of the Zerorez ZrLifter with counter-rotating brushes WORKS WONDERS! It is essential to lift and loosen the grime because residue stuck in your carpet contributes to those nasty lingering smells.


ZrWand™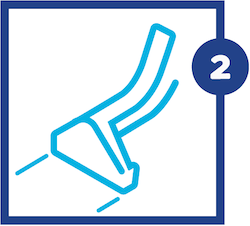 The second step in the ZrProcess is cleaning carpet with our Zerorez ZrWand™! Our patented Zerorez Wand unique design creates a Venturi effect that spins the water and sucks it back up literally as it cleans. This means that carpet fibers are rinsed instead of flooded, and the water never touches the pad of the carpet - giving you the fastest drying times possible.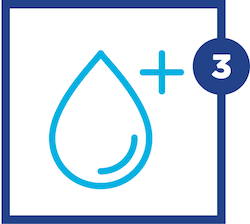 ZrWater®
Step three in the process includes our ZrWater that has been electrolyzed and oxidized. It is the safest cleaning solution and is free of harsh chemicals, soaps, and shampoos and leaves your carpet soft, residue free®, and safe for children, pets, and the environment.
The Zerorez Difference™
Instead of "covering up" or masking unpleasant smells like traditional carpet cleaners, our carpet cleaning process eradicates them! Our trained and certified technicians can help rid your home of nasty smells! Our unique process will leave your home smelling like...nothing at all. No temporary masking of odors but complete removal. Experience Clean® with Zerorez New Mexico!
Experience the Zerorez Difference™ and schedule your carpet cleaning service today at www.zeroreznm.com/schedule-service-online#/ or give us a call at (505) 585-5053. Zerorez New Mexico proudly serves Albuquerque, Rio Rancho, Santa Fe and Los Lunas and the surrounding areas.
Zerorez The Right Way to Clean®!