5 Outdoor Stains Coming In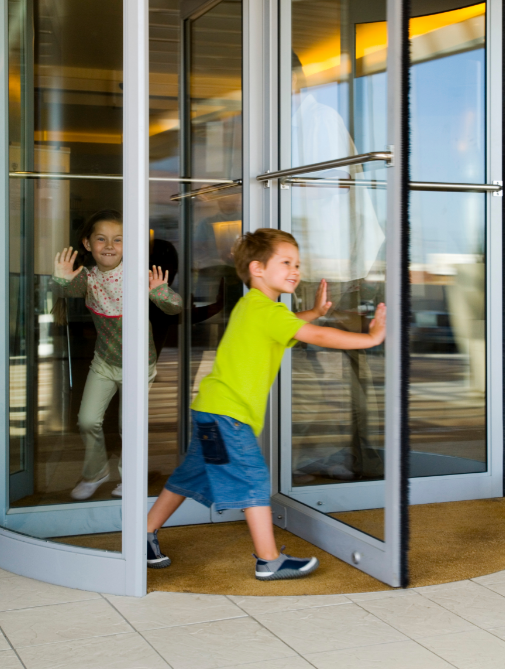 Do you have a "revolving door" entering your home? Enter kids, pets, extended family, play dates, friends, etc. It can be very discouraging keeping up with everything that is coming into your home be it family, unwanted dirt, sand or stains. Is there anything that can be done besides locking all the doors and keeping the kids inside? Below are 5 outdoor stain possibilities with a DIY carpet cleaning option for each.
Sand
New Mexico and sand go together like peanut butter and jelly. Sand can really damage your carpet fibers because it acts just like sandpaper when left on the carpet. The friction from walking, running, laying on the carpet rubs the sand deeper into the carpet fibers and will permanently damage your carpet. It is especially important to vacuum on a regular basis and remove as much of the sand as possible. In addition, it is recommended by Shaw Industries in their article, "A Guide to Caring for Your Carpet", that you vacuum at least once a week and more frequently in high traffic areas and if you have children or pets.
Dog poop
Go ahead admit it, we've all "stepped in it"! Perhaps it wasn't caught prior to coming into your home and being left on your carpet…UGH! When cleaning up dog poop, first be sure to remove all excess fecal matter (without water). For transfers that are not solid, clean using a white towel and warm water with a drop of dish soap, blotting not rubbing. As a final step, rinse the remaining soap from carpet using a spray bottle and a clean white cloth, spray water and blot up any remaining soap.
Grass
Grass and/or grass stains on carpet (just like clothing) can be a struggle to get out. It is important to get this stain off your carpet as soon as possible before it has an opportunity to set and remain permanent. Use a white cloth and a mixture of warm water and a drop of mild dish soap. The secret is to blot at the grass stain, don't rub and continue to blot until the grass stain is no longer transferring from the carpet to the white towel.
Mud
Wait until the mud has dried completely and use a clean vacuum to remove loose dirt. Follow the same process as grass.
Grease/Oil
When removing grease or oil, water is ineffective. You will need to have a detergent or solvent. Do not pour detergent or solvent directly onto carpet, but put a small amount on a damp white towel and blot the greasy spot, moving from the outside edge in. The solvent and blotting action should begin to release the grease from the carpet fibers. Once the grease is removed from carpet, use a new white towel slightly dampened with your warm water mixed with a mild dish soap blotting the area until grease is gone.
After cleaning any of the above 5 stains, take a spray bottle of warm water only and rinse the fibers and blot with a clean towel until complete. You want this spot to completely dry prior to using. Put several paper towels on the wet area and stack several books (or something with a little weight) on top to help the paper towels absorb the remaining water and give the carpet ample time to dry completely.
If the treatments above do not entirely remove the spot, call your professional carpet cleaner for assistance. It is important to get on a regular maintenance of vacuuming as well as spot cleaning as needed, in a timely manner. Carpet cleaning and maintenance can preserve the look and extend the life of your carpet thereby saving money and time. Hiring a professional carpet cleaning service on a regular basis (every 6 to 12 months - depending on traffic) to remove what standard vacuums and spot treatments are unable too.
Zerorez New Mexico will Apply Premium Fiber Protectant
Dirt, oils and common spills can cause spots on your carpet that may become a permanent stain. Zerorez Premium Fiber Protectant protects the fiber completely, not just at the top, so spills will bead up and not soak through to create stains. Zerorez Premium Fiber Protectant acts as a barrier between the carpet fibers and spills or dirt and sand. Protected carpet fibers don't hold onto dirt and/or sand, allowing your vacuum to remove the dirt and sand before permanent traffic damage is done. Zerorez uses an environmentally safe, water-based fluorochemical technology. Not only does it protect against oil and water-based spills, as well as dry soils, it also protects fibers from the toughest dye stains.
Unlike traditional carpet cleaners that use soaps and harsh chemicals, Zerorez New Mexico uses ZrWater® which is a water based, non-toxic cleaning agent that breaks down dirt, grease, and odors and leaves no soil-attracting residue behind. ZrWater cleans a lot more than just carpet! It's effective on almost every surface in your home; tile and grout, upholstery, rugs, etc. and it is safe for the environment, your family and pets. Zerorez New Mexico is family owned and operated and proudly serves Albuquerque, Rio Rancho, Corrales, Placitas, Santa Fe and Los Lunas.
Take advantage of our June PROMO of $59.99 to apply Zerorez Premium Fiber Protectant to all carpets cleaned when at least 3 Rooms of carpet cleaning is booked. Offer expires 6/30/2022. Book online at https://www.zeroreznm.com/schedule-service-online or call (505) 585-5053.