Nothing stops you quicker than when you walk into a home with beautiful tiled floors, yet the color on the grout lines don't match. The discoloration "stain" may be a small area in front of the kitchen sink, by the fridge or garbage area, in an entryway or perhaps some of the grout is missing causing the grout lines to look different. What do you do about grout discoloration? How do you fix imperfections on your tile and grout that can be an eyesore for those entering your home, but most especially for you...you literally can't stop seeing the mismatched grout lines, every time you walk in?
One solution, color seal the grout lines creating a beautiful uniform color throughout the area. Sealing and resealing grout is important to prevent these discolorations or stains from appearing in the first place and the color seal will cover up those you can see now. The idea of color sealing your tile sounds "life changing". Just color "paint" the grout lines the same color and voila, beautiful tile & grout, just like new. But soon you may begin to see the same issues, discoloration from dirt, pets, oils, etc. and possibly an additional problem - the color seal itself is peeling or cracking, creating a look that may be worse than before you color sealed your grout.
It is important to understand what color sealant is and what it isn't. Color sealant is a topical sealant literally painted on top of your grout lines. Grout is made from sand and is porous and the sealant is topical or it remains on top of the grout line, not really changing the color but overlaying a new color on top. Applying color sealant is relatively simple and can be done by a professional, a handyman, or by the homeowner (DIY). Color sealant will not protect your tile and grout from dirt, spills, pets, cleaning products, day-to-day activities, any more than a clear sealant will. Both color and clear sealant wears over time based on location and use and unfortunately, sealant does NOT wear off all at the same time so the color grout lines begin to look mismatched especially for those who chose a dramatic difference (ie white grout to black grout lines.)
Color sealant may be a "bandaid" over a bigger issue and eventually it will come off either with normal wear and tear or when you hire the professional cleaner to clean your tile & grout. Hopefully the professional recognizes that your grout is color sealed and cleaning the tile & grout will create a uniform grout color and may in fact make the grout lines look worse as additional color sealant will likely be removed with the cleaning process.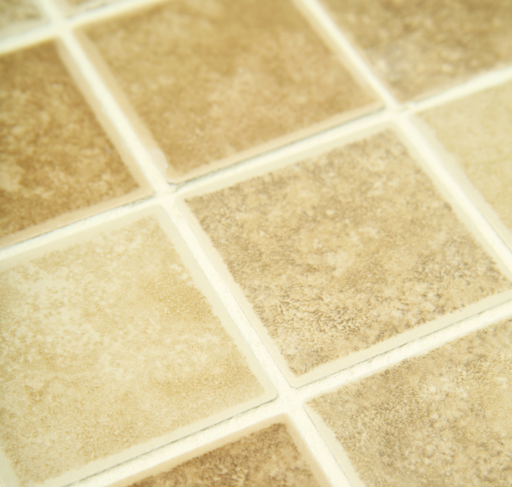 At this point, what are your options? The best option is to hire a color sealant professional. They know how and have the necessary tools to etch the grout lines and apply or reapply the color sealant. A professional will apply properly and extend the life of the color sealant and may have a warranty on their work. However it is important to remember that the same issues remain including dirt, pets, people, life and eventually the process will need to be done again and this may turn out to be quite costly.
Grout Sealant Questions and Answers
When to Seal Grout

Most important, seal grout on ALL your newly installed tile prior to use AND every time you have your tile & grout cleaned by a professional. Grout is porous and without sealant it will absorb dirt, grime, water, oils, etc. When you seal your grout you are protecting it by creating a barrier from these contaminants, keeping them from becoming absorbed and permanently damaging your grout. Remember sealants will wear off with time and use. When you notice the tile needs to be resealed, you can have it professionally cleaned and resealed using a water based sealant without etching (or sanding) the grout lines. For the DIYers, tile & grout sealing options, refer to this article, How to: Seal Grout, by Bob Villa.

How will you know it is time to reseal?

The grout lines will begin to show signs with color changes and water or spills will not pool on top of the grout line but are quickly absorbed. It is important to have your tile & grout regularly cleaned and sealed to reduce the possibility of permanent damage as well as maintain the barrier from foods, spills, pet accidents, etc. being permanently absorbed into the grout line(s) creating a breeding ground for bacteria to thrive. Zerorez New Mexico is available to provide tile and grout cleaning and sealing for you. For more information, please call (505) 585-5053 or review online.

Tile and Grout Inspection

New home buyers beware of color sealant when purchasing a home. Grout color sealant is a topical fix that may have been applied to the grout lines in the home you are thinking of purchasing. It is a quick and relatively easy fix that looks impressive right after it has been done. It is important to know that your tile & grout has been sealed so you are prepared for the possible expense of upkeep or removal and re-grouting. It may be beneficial to find out if the home seller used a professional and who they used so you can have it done by the same company.
Remember, tile and grout may need to be replaced or repaired and may not last as long as you had anticipated. If the initial installation was not done correctly grout lines may be cracked or crumbling or tile may be cracked or chipped. If grout lines are not improved with a professional cleaning you may need to evaluate having the tile re-grouted or even retile the entire floor. As with any flooring proper consistent maintenance is key to the longevity of your floors.